The Medical Billing Experts
Capital Medical provides personalized medical billing and consulting services to the healthcare community. Our proven, cost effective services are designed to support the growth of your business by increasing your cash flow and bottom-line profitability. Capital Medical provides fully transparent claims data and our financial reporting will give you a clear picture of your practice's financial health.
Call us today and let Capital Medical reduce your administrative burdens so you have more time to do what you do best, care for your patients and grow your practice.
Our Pledge to You
Capital Medical's mission is to passionately embrace your goals and make them our own. To accomplish that mission, our internal conduct and client relationships demonstrate these core values.
TRANSPARENCY
We understand the vital role medical billing has and the trust our clients place in us to do it properly is something we take very seriously. We provide our clients with direct access to their data and develop performance dashboards and analysis based on their specific needs.
CONSISTENCY
Our success is a tribute to our professionalism and accountability. We provide our clients with the services and technology they need and pay strict attention to their details. Our clients are around the corner and around the nation, but the feel is always local.
DEDICATION
We believe healthcare providers are working harder than ever to care for their patients. Unfortunately, it is becoming increasingly difficult to translate hard work into positive results. We know our success is directly correlated to the success of our clients. That is why our team works tirelessly to earn their trust and exceed expectations.
Full-Service Medical Billing
Our objective is to implement revenue cycle standards and procedures that will maximize medical claims reimbursements, reduce past due accounts, and improve financial reporting capabilities that will support the growth of your business. Capital Medical will accomplish this by excelling in the areas listed below:
Ensure medical claims are coded to reduce denials and maximize reimbursements.
Exhaust all options to collect unpaid claims.
Properly credential providers with insurance carriers.
Provide transparency and insight into medical claims data.
Create customized financial reports and dashboards to support managerial decisions.
Benefits of Working With US
We understand the revenue cycle and the importance of cash flow. We can provide you with a clear picture of your revenue and will improve your cash flow by submitting your medical claims timely and accurately, immediately following-up on any denials, and filing appeals on your behalf. Working with us will:
Increase reimbursements and reduce outstanding receivables and write-offs.
Reduce labor and overhead costs and time spent juggling office staff.
Stay up to date and in compliance with regulatory changes.
Streamline your front office and increase productivity.
Spend more time focusing on your patients and less dealing with insurance companies.
We Serve a Broad Range of Healthcare Providers
A Team Unrivaled in Experience







TESTIMONIALS
Here Are Some of The Things Our Clients Say About Us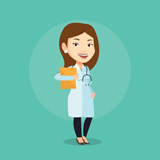 Robin Godsey, CPA
I met the staff of Capital Medical Consultants when we decided to make internal office changes regarding our medical billing. To say Capital Medical walked into a huge billing mess would be an understatement. However, they were able to quickly address our issues and implement corrective actions while simultaneously keeping money coming in the door. When we looked at the month to month profit and loss statements, it was obvious that we had missed out on rather large amounts of revenue before outsourcing to Capital Medical and profitability dramatically improved after they took control of our revenue cycle. I highly recommend Capital Medical Consultants and would not hesitate to recommend them. Our only regret is that we didn't contact them sooner!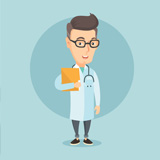 Brad Schapiro, D.C.
I have been with Craig and his team at Capital Medical Consultants for several years. Craig has a background in financial analysis which has given him the ability to produce high level, accurate reports. Having access to this type of information has enabled us to make important transitional decisions that have been critical and have allowed our practice to continue to thrive. Also, they have always been friendly and timely in their responses to our questions and concerns. We owe a significant amount of our success to the amazing services we have received at Capital Medical Consultants, LLC.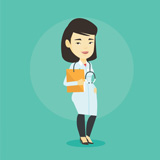 Carrie Brooks, MBA
We have been with Capital Medical Consultants since we opened our office in April 2017. We were a new office just starting out and Craig and his staff were more than helpful and continue to be. The information they offer us regarding billing and reimbursement has allowed us to have the most up to date knowledge and keeps us moving in the right direction. They are always available when we have a question and they always have an answer to help us. We would recommend this company to anyone in need of these services.